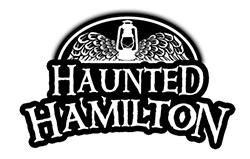 presents a special
Haunted Tour
of Tuckett's Towers
The Scottish Rite of Freemasonry Mansion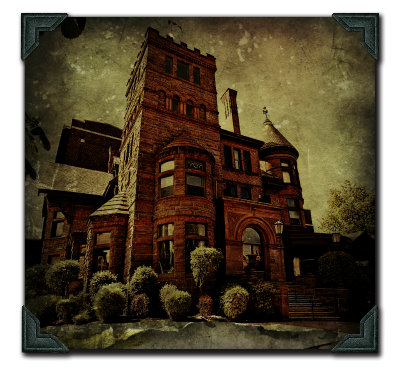 Haunted Hamilton presents a Rare & Exclusive event...
One that has never been offered before ... until now!
Join your host, Stephanie Lechniak, Founder/Owner of Haunted Hamilton and Ghostly Tour Guide, "Rook" Holbrooke for a Ghostly Guided Tour through the walls of the historic & haunted Tuckett's Towers Mansion, now home to the Scottish Rite of Freemasonry.
Each tour is 90 minutes in length and you'll have the opportunity to take some photos after each stop, so don't forget to bring your camera! You may also wish to bring some small, hand-held paranormal investigation tools with you if you have them (ie. EMF meters, Pendulums, Divining Rods, etc.)
Saturday, October 25, 2014
$15.00 Per Person
Haunted Tours at
5:00 pmSOLD OUT
6:30 pmSOLD OUT
8:00 pm SOLD OUT
9:30 pmSOLD OUT
The Old Mansion at the Scottish Rite of Freemasonry
4 Queen Street South, Hamilton, ON
Click HERE for Google Map
DIRECTIONS: Please make sure to ENTER the Main Entrance off King Street and proceed into the Grand Ballroom to check in with HH Mum Cathy and get your tickets!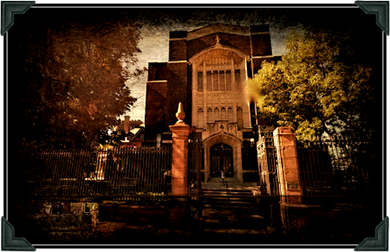 Bring some extra cash for some other spooky stuff we'll have on sale too! "Ghosts in a Jar" Necklaces, Pendulums & Hand Crafted Pendulum Boards and HH Mum's Famous Gemstone Keychains!
Tickets are on a first-come, first-served basis and we anticipate that they will sell-out very quickly. The only way to guarantee your spots is to purchase your tickets in advance below!