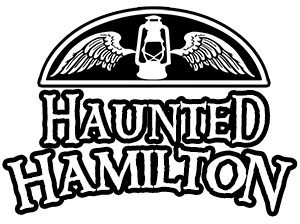 presents a
RARE & EXCLUSIVE
HAUNTED TOUR of the

The
COTTON
FACTORY
Saturday, August 22, 2015
$15.00 Per Person
Haunted Tours at
7:00 pmSOLD OUT!
8:30 pm SOLD OUT!
10:00 pm SOLD OUT!
Haunted Hamilton & The Cotton Factory present
a Rare & Exclusive event...

Join your host, Stephanie "Spooky Queen" Lechniak, Founder/Owner of Haunted Hamilton for a Ghostly Haunted Tour through the historic & haunted Imperial Cotton Factory.
Each tour is 75 minutes in length and you'll have an exclusive opportunity to explore each area we visit. You'll be able to take photos in search of ghosts so don't forget to bring your camera! You may also wish to bring some small, hand-held paranormal investigation tools with you if you have them (ie. EMF meters, Pendulums, Divining Rods, etc.)
AND SOME HIGHLIGHTS OF THE EVENING...
Haunted Hamilton has very special access to the iconic haunted tower, the eerie basement of the old factory by way of the old freight elevator!
**** AND NEW FOR THIS TOUR!! ****
2 NEW SUB-BASEMENTS, that have barely seen the light of day in DECADES!!
This is definitely a tour you won't want to miss!
All of our Haunted Tours have completely sold out in the past, so we recommend you purchase your tickets for this as soon as possible! Each tour is limited to 35 people.
The Old Imperial Cotton Factory
270 Sherman, Hamilton, ON
Click HERE for Google Map
DIRECTIONS: Please make sure to ENTER the Main Entrance off 270 Sherman Avenue North and proceed through the main doors of the mill to check in with "HH Mum" Cathy and get your tickets!
PARKING: There is ample free parking in the lot behind the complex off Biggar Ave. Once you park your car, please walk along Biggar Ave back to the front of the building and enter through the BLACK DOOR into the Mill.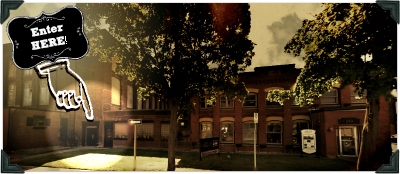 Bring some extra cash for some other spooky stuff we'll have on sale too!
Tickets are on a first-come, first-served basis and we anticipate that they will sell-out very quickly. The only way to guarantee your spots is to purchase your tickets in advance below!