From the Roaring Twenties
to the Big Band 40's,
Prohibition was hot,
Bootlegging was King...

Once you had the password,
you were invited to the
BEST PARTY in town...


presents the 4th Annual...
MOBSTER BALL
Saturday, June 9, 2018
8pm - 2am // Tickets $30 // 19+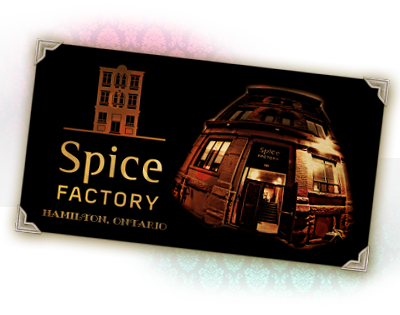 The Spice Factory
The location of an authentic Speakeasy from Hamilton's history, the Spice Factory is also famously HAUNTED by several ghosts!
121 Hughson Street
Hamilton, Ontario
Click HERE for Google Map


2 Floors of Musical Performances,
Live Entertainment, Mind Reading & Illusions,
Burlesque, Souvenirs & Merch, Dancing & more!

... a SECRET PASSWORD will be e-mailed to you after your
purchase. you will require this to get past the
mobster thug at the door!
doors open at 8:00 pm
(to those with the password!)
performances start at 9:00 pm

dance away the evening or enjoy
the sultry lounge with amazing vendors until 2:00 am

2 cash bars // with special themed cocktails!
With Your Host...
Your MC for the Evening,
Haunted Hamilton Hostess...
Spooky Steph
www.hauntedhamilton.com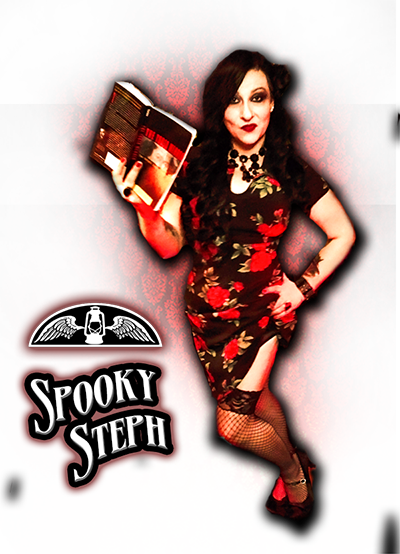 Stephanie Dumbreck is Founder & Owner of Haunted Hamilton, a strangely unique business that has operated Haunted Tours and Bus Trips to spooky locations all over Canada and the US for almost 20 years! Stephanie has devoted her career to educating, enthralling and entertaining guests young and old in all aspects of the paranormal. An award-winning monthly columnist (urbanicity Magazine), TV & Radio Show Host/Personality, Event Hostess, Public Speaker, Lecturer, an avid history enthusiast, Paranormal Investigator, artist, and most of all, just a girl devoted to exploring the unknown in search of that missing piece... why are we all here and where do we go after we die?
Stephanie is Host and Community Producer of "Haunted Hamilton's Ghost Stories" and "The Haunted Hamilton HALLOWEEN Variety Show Special" both airing on Cable 14. Stephanie was also Co-Host and Producer of "The Haunted Hamilton Radio Show" that aired live every Wednesday night on 93.3 FM CFMU. Stephanie has appeared on OLN's "Creepy Canada" and YTV's "Ghost Trackers", on CityTV's Breakfast Television, CBC, CHCH, Global TV, The Travel Channel, The Discovery Network, Space: The Imagination Station, TLC, W Network, Slice, ScyFy Channel and many other paranormal and historical TV Shows, both locally and internationally. A little bit of spirituality mixed with the perfect blend of technical tools of the trade, and you have one ghost hunting diva who's ready to get her ghost on! Stay Spooky everyone!
Featuring Live Music by...
Ginger St. James
www.gingerstjames.com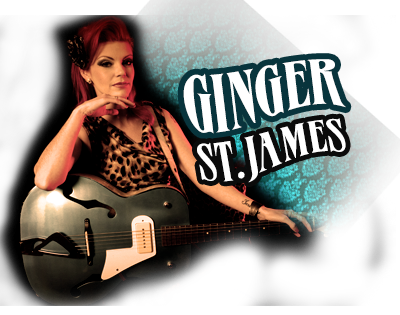 With her sultry and powerful voice, her sassy and commanding stage presence, and a repertoire that blends country, rock n' roll and blues, Ginger St. James packs a lot of entertainment into her petite frame. Following the tradition of country songbirds like Loretta Lynn and Wanda Jackson, Ginger writes and sings music from real experience; growing up on the family farm, being broke, having fun, and love gone wrong. A born entertainer, St. James captivates audience everywhere she roams. Her tongue-in-cheek songs are as entertaining lyrically as they are visually and musically. She released her first EP, Spank, Sparkle & Growl, in 2010. Independent Canadian label Let's Riot Music signed St. James in 2012 and released her follow up EP, Tease. Ginger St. James and her 5-piece band will wrap up 2014 with nearly 100 live performances behind them. This "chick from the sticks" won't be taking any time to hang out in the barnyard in 2015 either, as she plans to tour across Canada and into the USA to coincide with the release of her debut full-length album Diesel and Peas. 
Snowheel Slim
& Boogie Infection
www.facebook.com/BoogieInfection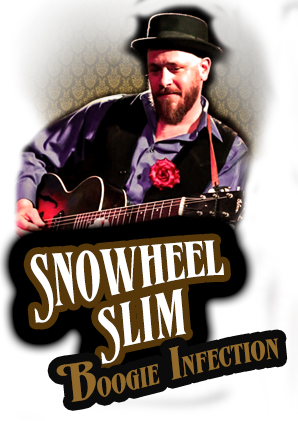 A few years back, hollerin', geetar-player Snow-heel Slim along with 4 on the floor Danny T and low-end Slopbuckit infused the Boogie Infection, a three-piece oogie/hillbilly/blues powerhouse with a no-holds approach , very raw ,rootsy and unhampered. Their style has been compared to that of Johnny Winters and Hound Dog Taylor courting Cowboy Copas(to quote the great Fred Eaglesmith) with a bit of the good ol Mississippi hill blues, some Virginny grass, and a lil' country all goin through old Tryanor amps.
Ian Andrews
& The Smokin' Scoundrels
www.reverbnation.com/ianandrews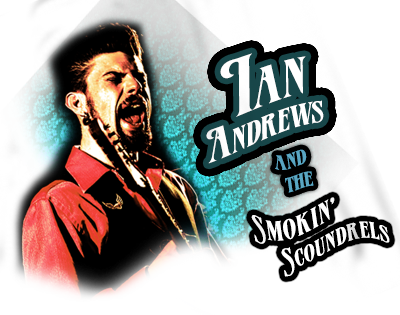 Ian Andrews is an original artist born in Guelph, Ontario and promises nothing less than great original music and great entertainment that possesses heavy gravity and touchy tortures. Ian screams his own signature tone of blues & rock n roll mixed with a greased back, exhilarating style of rockabilly. His quest will never be complete until the day he dies and he promises to rock your world. Ian is a performer that plays to your heart and caters to your soul. He achieves his goals by playing purely from his own heart and his own soul and nothing less. Ian wants touch anybody and everybody that wishes to listen and he will make sure that you not only hear, but that you in fact listen and feel what he is sharing through his voice and every noted plucked, picked and strummed on his guitar.

After a long search, Ian finally found his sound and his line up that gets your mojo workin' and your elvis-pelvis rockin. Ian is extremely pleased to have Sean Le Sage (an incredibly talented Hamiltonian blues artist) on bass and Tom Lamontagne on the drums as Ian's strong rhythm section.
Ian accompanied by Dan Stajov, a young organ player with an incredible jazz background that helps complete this rock n roll formula. Last but not least, Mr. Nick Michas blows that blues harp with his very own unique style and sound of the blues. His tones and playing style is just the icing on the cake. With Tom's incredibly smooth and creative groove, Sean's cool as ice attitude towards the bass, Dan's snazzy jazz, and Nick's charismatic attitude; These Scoundrels are ready to rock your socks off and get cookin' your hearts and souls.
The Vaudevillian
www.thevaudevillian.bandcamp.com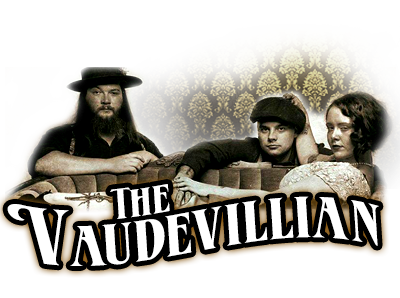 Jitterbug James, Norah Spades & Piedmont Johnson dig out the rusty tunes from the 1920's and bring em down the rickety staircase for you... not only do they have a steel guitar, carhorns, washboard & bull fiddle they have got the strummin,' scrubbin,' slappin,' and stompin,' to go along with it. make sure you bring your good tobacco and shine your shoes as they are gonna make you get off your caboose and do the skoodle um skoo!
Pistol Packin' Preachers
www.facebook.com/pistolpackinpreachers
Working Class, Steel City White Trash, Raunch-and-Roll Outlaws, the Pistol Packin' Preachers are Reverend Alvey on Guitar/vocals, Father Curt on Bass/back up vocals and Sweet Kevin on Drums.
With Special Guests...
Mitch Markowitz
The Hilarious House of Frightenstein
www.twitter.com/IMTVSSUPERHIPPY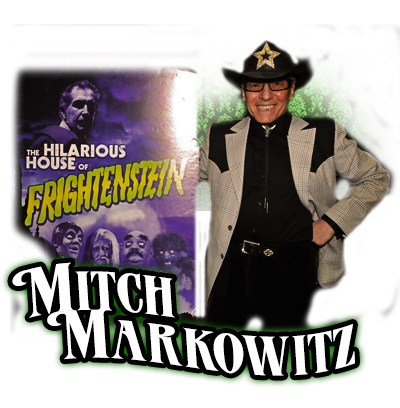 Mitch Markowitz is the co-producer of the iconic Hilarious House of Frightenstein as well co-staring as the Super Hippy character with Vincent Price and Billy Van. The Markowitz Corporation originally produced 130 hour long episodes of The Hilarious House of Frightenstein specifically for CHCH TV in Hamilton, Ontario. They thought the series would run for one year and then fade away, disappearing into television heaven. On the contrary, the series was syndicated numerous times over the years across Canada, the U.S. and abroad, airing as far as Spain, Norway and Australia. The company never anticipated that the series would attain 'cult' status. Having been on the air since 1971, The Hilarious House of Frightenstein is the longest running kids' TV show in Canadian history.
More recently, Mitch co-starred with Academy Award winner Vanessa Redgrave in Rue Morgue Cinema's supernatural/horror feature film, The Last Will and Testament of Rosalind Leigh. The film premiered at the Cannes Film Festival to critical acclaim going on to be screened at more than 30 film festivals worldwide, garnering numerous awards. Mitch has also co-starred in The Butcher Shop FX Studio & Rabid Dog Films feature film Human Cattle, co-starred/featured as a celebrity guest on numerous paranormal investigation television series.
The Sentimentalists
Mysterion & Steffi Kay
www.thesentimentalistsmagic.com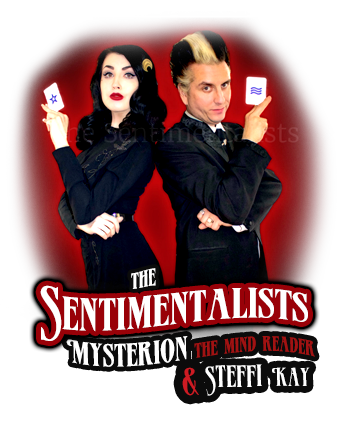 World-renowned mentalist Mysterion teams with the only female mentalist in the country, Steffi Kay, creating a two-person mind-reading experience that is truly breathtaking. Steffi brings back classic-style mentalism. With her vintage look, you will feel transported to the golden age of magic. Mysterion has appeared on stages around the globe and has made hundreds of television, radio and print-media appearances over the past 15 years. Together, they showcase their special way of communicating, with a touch of humour and, most importantly, class.
Mysterion is Canada's foremost mentalist, magician and psychological entertainer. He's Toronto's top mentalist and a television personality who has performed live on Global TV, City TV, MTV Live, YTV, Breakfast TV, Inside Jam, Rogers Daytime, The Discovery Channel and the hit show Kenny Vs. Spenny. He's been featured on the Cover of EYE Weekly and reviewed in The Toronto Star, The Toronto Sun, Metro, PIE, Bizarre, FAB, Mondo Bizarro, The Sputnik, In The Bay and Your Entertainment Connection. He has had recurring radio spots on Y108 FM, 103.9 Proud FM, and The Dean Blundell Show on 102.1 FM. Mysterion is a feature headline act who performs worldwide – his corporate clients include CIBC, CTV, Coca-Cola, The TTC, Shoppers Drug Mart, Cadillac Fairview, Canadian Tire, The United Way, Mount Sinai, Porsche, Audi, Royal LePage and many more.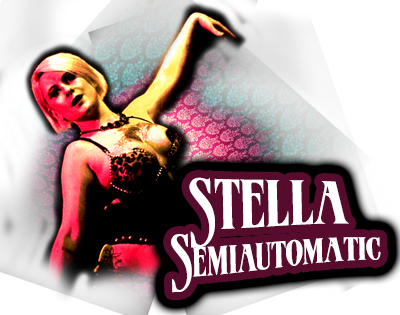 ... TWO sinful Burlesque performances by
Stella Semiautomatic!
And Comedy
with the Legendary...
Manolis Zontanos
www.ilovemanolis.ca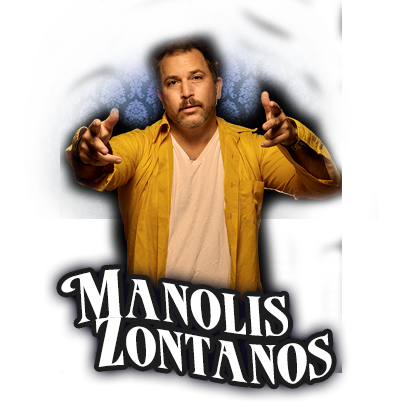 Manolis Zontanos is a Canadian standup comedian from Hamilton, Ontario. ​ Manolis has appeared on The Comedy Network, Just For Laughs, MTV Canada & more. ​ Touring the world as a comedian, Manolis has worked with the likes of Russell Peters, Ari Shaffir and Rick Shapiro to name a few. ​ His unique brand of humour allows audiences into the mind of a simple, yet at the same time very complex man that leaves people feeling as though they made a new best friend. He is not one to miss!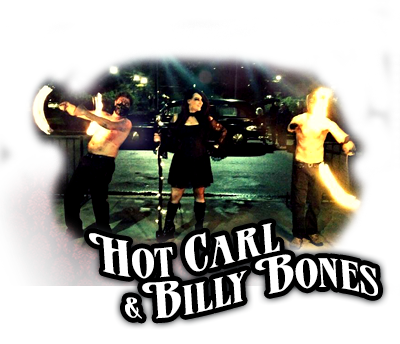 ... Mesmerizing HOT Fire Acts with
Hot Carl & Billy Bones!

Spooky Ghost Stories
& Mob History!
... Spooky Ghost Stories from this actual HAUNTED building!
There are several known spirits who have died in the building, and you'll hear their stories. You'll also learn about Hamilton's famous mob history including the King of Bootleggers himself, Rocco Perri (Canada's Al Capone!). You'll also hear about the famous Torso Murderess, Evelyn Dick!

PASSWORD at the DOOR!
... the "Thug" at the door will need your secret PASSWORD, which will be e-mailed to you via e-mail before the event.