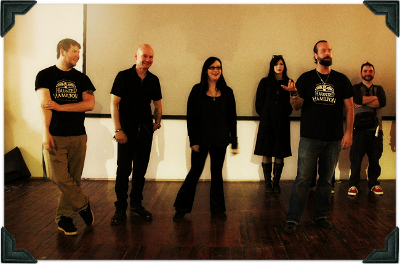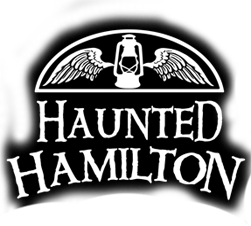 Saturday, January 21, 2017
8:00 pm - 11:00 pm
SOLD OUT!

Join Haunted Hamilton™ for...
LIGHTS OUT!
And go... EXTREME!!

for an Interactive, Ultimate & EXTREME Paranormal Experience!
Beyond the Confines...
at GIBSON SCHOOL
........................................

Join your host, Stephanie Lechniak, Founder/Owner of Haunted Hamilton™ for a Public Paranormal Investigation at the recently closed historic Gibson School on Barton Street in Hamilton, Ontario, Canada.
You'll be able to COMPLETELY & FREELY explore the entire school, including all two floors AND Haunted Hamilton™ will be providing Special GUIDED TOURS to the eerie BASEMENT Boiler Room for communication sessions in small groups at a time. You'll be able to take photos in search of ghosts and paranormal investigate on your own!
Don't forget to bring your camera! You may also wish to bring ANY AND ALL OF YOUR paranormal investigation tools with you if you have them (ie. EMF meters, Pendulums, Divining Rods, etc.)
LAST CHANCE!!!
This is part of THE FINAL OPPORTUNITY to view and see inside Gibson School as it currently stands!!!!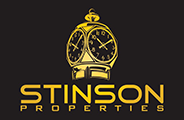 The school is currently being transformed into some pretty amazing lofts by our friend, Developer Harry Stinson. Harry has graciously allowed Haunted Hamilton™ this very rare access to the building in search of ghosts! THANK YOU Harry!
The GHOSTS...
The transformation of Gibson School is moving fast! Contruction is well under way and the building is CONSTANTLY changing on a daily basis. You will be witnessing history be made as you roam and explore through this historic old school that has a srong connection to Hamilton's past.
The building is as acitve NOW as it has ever been!
From the interested and curious first-time explorer, to hard-core paranormal investigators, now is your change to get...
up close and personal with...
the ghosts of GIBSON SCHOOL!
Gibson School
601 Barton Street, Hamilton, ON

Click HERE for Google Map
DIRECTIONS: Please make sure to ENTER the Parking Lot off Gibson Steet and park behind the school within the gated fence.

GET YOUR TICKETS!
They are VERY LIMITED
and we ALWAYS SELL OUT!
Tickets are on a first-come, first-served basis and we anticipate that they will sell-out very quickly. The only way to guarantee your spots is to purchase your tickets in advance below!
Saturday, January 21, 2017
8:00 pm - 11:00 pm