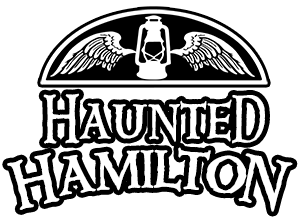 presents an
ORIGINAL & AUTHENTIC
PARANORMAL INVESTIGATION
of the

The
COTTON
FACTORY
"Friday the 13th"
Lights Out 1!
Friday, May 13th, 2016
SOLD OUT!!
-------------
Lights Out 2!
Friday, May 27th, 2016
SOLD OUT!!


8:00 pm - 11:00 pm
(check in at 7:45 pm)
$20 Per Person
Haunted Hamilton & The Cotton Factory present
a Rare & Exclusive event...

Join your host, Stephanie "Spooky Steph" Lechniak, Founder/Owner of Haunted Hamilton for a Ghostly Paranormal Investigation through the historic & haunted Imperial Cotton Factory.
For the FIRST TIME EVER, you'll have the opportunity to explore this entire historic building from top to bottom. You'll be able to take photos in search of ghosts so don't forget to bring your camera!
*** Don't FORGET to bring ANY AND ALL OF YOUR other paranormal investigation tools with you if you have them (ie. EMF meters, K2 Meters, Video Cams, Laser Grids, Infra-red, Digital Voice Recorders, Pendulums, Divining Rods, etc.)
HIGHLIGHTS
OF THE EVENING...
Haunted Hamilton has very special access to the iconic haunted tower, the eerie basement of the old factory by way of the old freight elevator and other eerie locations both inside and out!
This is definitely an event you won't want to miss!
All of our Paranormal Investigations have completely sold out in the past, so we recommend you purchase your tickets for this as soon as possible!
Renovations stirring up the ghosts!
The amazing constant renovations are apparenty stirring up the spirits and the building is as acitve NOW as it has ever been! From the interested and curious first-time explorer, to hard-core paranormal investigators, now is your change to get...
up close and personal with...
the ghosts of the Cotton Factory!
The Old Imperial Cotton Factory
270 Sherman, Hamilton, ON
Click HERE for Google Map
DIRECTIONS: Please make sure to ENTER the Main Entrance off 270 Sherman Avenue North and proceed through the main doors of the mill to check in with us.
PARKING: There is ample free parking in the lot behind the complex off Biggar Ave. Once you park your car, please walk along Biggar Ave back to the front of the building and enter through the BLACK DOOR into the Mill.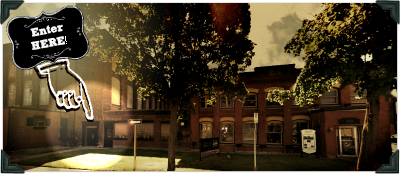 Bring some extra cash for some other spooky stuff we'll have on sale too!
GET YOUR TICKETS!
They are VERY LIMITED
and we ALWAYS SELL OUT!
Tickets are on a first-come, first-served basis and we anticipate that they will sell-out very quickly. The only way to guarantee your spots is to purchase your tickets in advance below!