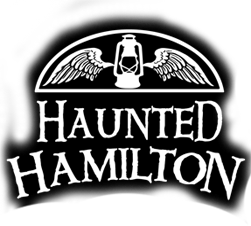 presents a
RARE & EXCLUSIVE
Haunted Tour
of the
CAPITOL THEATRE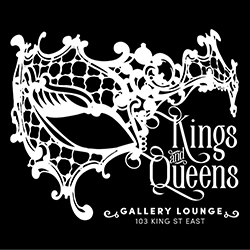 Kings & Queens
Gallery Lounge
-------------
Saturday, April 8, 2017

8 - 10 pm
(check in at 7:45 pm)
$20 Per Person
This Event is Now
SOLD OUT!
Haunted Hamilton & Kings and
Queens Gallery Lounge present,
for the first time ever, an exclusive
historically haunted event...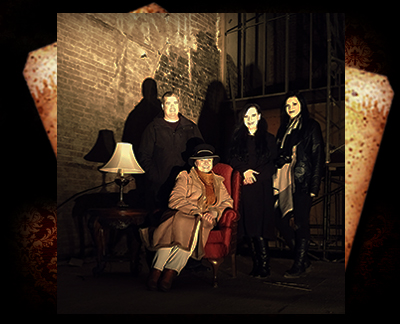 Spooky Steph & BellaDonna Bailey, from Haunted Hamilton,
with Sean & Anna Maria Hartley, from Kings and
Queens Gallery Lounge, January 2017.
Join your host, Stephanie "Spooky Steph" Lechniak, Founder/Owner of Haunted Hamilton for a Guided Haunted Tour through the historic & haunted old Capitol Theatre. You'll also have some free time at each stop to explore the current floor we are on.
You'll have the opportunity to see this historic building from top to bottom. You'll be able to take photos in search of ghosts so don't forget to bring your camera!
*** Don't FORGET to bring ANY AND ALL OF YOUR other paranormal investigation tools with you if you have them (ie. EMF meters, K2 Meters, Video Cams, Laser Grids, Infra-red, Digital Voice Recorders, Pendulums, Divining Rods, etc.)
HISTORY...
This theater opened as the Loew's Theatre in 1917, designed by Thomas W. Lamb, and was taken over by Famous Players from 1930 to 1946.
Odeon took control of the theater in 1946 and renovated and renamed it the Capitol Theatre.
The 2,259-seat theater, the largest in Hamilton when it opened, was sadly closed in 1971 and mostly demolished on January 10, 1973, with the former lobby space still standing today.
Renovations stir up
GHOSTS!
It is widely known in the paranormal world that new and constant renovations are a key reason why ghosts "haunt". These changes seem to stir up the spirits and the building is as acitve NOW as it has ever been!
The man in Brown
The Capitol Theatre has a long-standing legend associated with it, steeping back through many, many decades, back to when it was first contructed and operated as it's original inception, a movie theatre.
Legend states that an angry manager fought, killed and walled-up the lifeless body of his wife, on site in his office on the second floor in the back of the building.
Rumour states that her spirit, wearing in a long brown dress, still lingers and roams through the walls of what is left of this historical treasure right in our Downtown core!
Rumour also says that her spirit only appears from the waist up, perhaps because only the front facade/portion of the building is all that's left of this famous theatre... a building that once provided a bustling community of eager Hamiltonians the right amount of entertainment in an era it needed it the most!
From the interested and curious first-time explorer, to hard-core paranormal investigators, now is your change to get...
up close and personal with...
the ghosts of The Capitol Theatre!
Kings & Queens Gallery Lounge
inside The Capitol Theatre
103 King Street East
Hamilton, ON
Click HERE for Google Map
DIRECTIONS: Please make sure to ENTER the Main Entrance off King Street East and proceed through the main doors to check in with us.
PARKING: There is lots of parking to choose from in Downtown Hamilton. There is a Parking Lot directly behind the building (off King William) if you wish to park within close walking distance to the venue. There is a paid machine so be sure to print your ticket and display it! You can also try and find some metered parking directly on the streets too.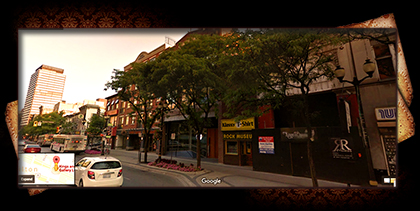 Bring some extra cash for some other spooky stuff we'll have on sale too!
GET YOUR TICKETS!
They are VERY Limited
and we ALWAYS SELL OUT!
Tickets are on a first-come, first-served basis and we anticipate that they will sell-out very quickly. The only way to guarantee your spots is to purchase your tickets in advance below!