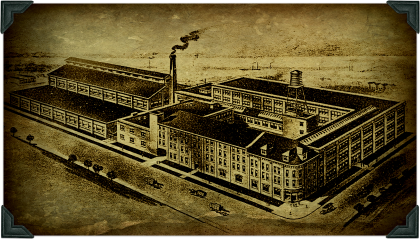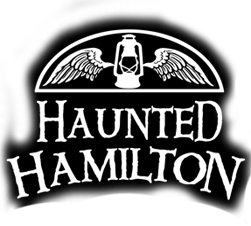 Join Haunted Hamilton for...
LIGHTS OUT!
And go... EXTREME!!

for an Interactive, Ultimate & EXTREME Paranormal Experience!
Join us for
CANNON KNITTING MILLS LTD.
HAUNTED TOUR &
PARANORMAL INVESTIGATION

Saturday, March 10, 2018
SOLD OUT!

Join your hosts, Spooky Steph Dumbreck, Founder/Owner of Haunted Hamilton since 1999 and the "Haunted Hamilton Spooky Misfit Crew" for a NEW STYLE of Paranormal Investigation at this VERY RARE and unique location in Hamilton, Ontario, Canada.
The Haunted Hamilton Spooky Misfit Crew will GUIDE you on an Official Haunted Tour of the historic building. After the stories are told, you'll be able to explore that area to take photos in search of ghosts and paranormal investigate on your own at each stop! Then we'll move on to the next floor, until DEAD TIME, when the HH Crew conduct an official Spirit Communication Session with our state-of-the-art GHOST HUNTING EQUIPMENT!
Don't forget to bring your camera! You may also wish to bring ANY AND ALL OF YOUR paranormal investigation tools with you if you have them (ie. EMF meters, Pendulums, Divining Rods, etc.)
------------ OPTION 1: ------------
PUBLIC INVESTIGATION
8:00 - 10:00 PM
(check-in at 7:45)

$20 pp SOLD OUT!

~ OR ~
------------ "ADD-ON" OPTION 2: ------------
LIGHTS OUT!
THE "ULTIMATE EXPERIENCE"
PARANORMAL INVESTIGATION!
8:00 PM - 10:00 PM
+ 10 PM - 12 Midnight
For the serious investigator looking for a smaller crowd! A few extra hours of Paranormal Investigation with limited guests, geared towards the more serious Paranormal Investigator looking to explore in a more quiet, intimate atmosphere. The ULTIMATE Experience!
$40 pp SOLD OUT!

........................................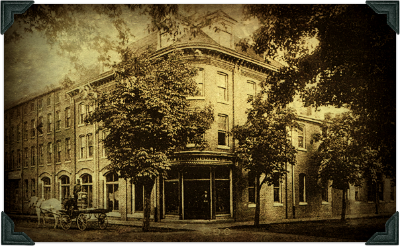 HIGHLIGHTS
OF THE EVENING...
This is a VERY rare opportunity to see inside The Cannon Knitting Mills as it has been left standing since it's original use. The Mills are left exactly as it was but will soon be turned into a pretty amazing space by developer Harry Stinson. Harry has allowed Haunted Hamilton this very rare access to the building in search of ghosts!
The transformation of this building could move fast! Contruction will be well under way and the building will start to change. You will be witnessing history be made as you roam and explore through this historic old location that has a strong connection to Hamilton's past.
The building is as active NOW as it has ever been! From the interested and curious first-time explorer, to hard-core paranormal investigators, now is your change to join Haunted Hamilton and get...
up close and personal with...
the Ghosts of the Cannon Knitting Mills!
........................................
Cannon Knitting Mills Ltd.
134 Mary Street, Hamilton, ON
Click HERE for Google Map
PARKING: Parking will be very limited so please arrive early to find a spot. There is plenty of street parking and public (paid) parking lots around the vicinity. Please see the Google Maps link above and plan accordingly.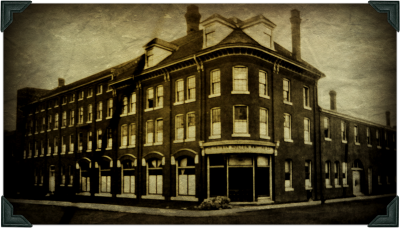 GET YOUR TICKETS!
They are VERY LIMITED
and we ALWAYS SELL OUT!
Tickets are on a first-come, first-served basis and they will sell-out very quickly. The only way to guarantee your spots is to purchase your tickets in advance below!
Saturday, March 10, 2018
8:00 - 10 PM: SOLD OUT!
8:00 PM - 12 Midnight: SOLD OUT!