The Costume Ball is now fully


SOLD OUT!!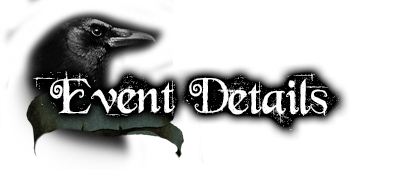 Haunted Hamilton's
13th Annual
HALLOWEEN COSTUME BALL
Friday, October 31, 2014
8:00 - 2:00 a.m.
(Performance at 9:00 pm)
The Scottish Rite of Freemasonry
4 Queen Street, Hamilton, ON L8P 3A3
Click HERE for Google Map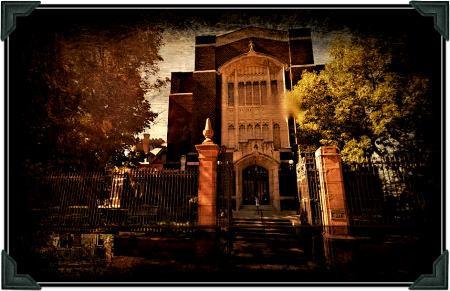 "The BEST Halloween Bash in Hamilton!"
WITH YOUR HOST WITH THE GHOSTS..
Stephanie "SpookyQueen" Lechniak
Founder/ Owner of Haunted Hamilton, Columnist, TV & Radio Show Host/Producer, Web/Graphic Designer by day... Paranormal Investigator by night!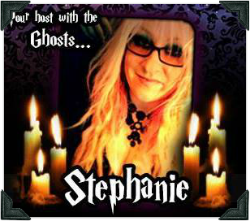 STEPHANIE LECHNIAK is Founder & Owner of Haunted Hamilton, a strangely unique business that operates Haunted Tours and Bus Trips to spooky locations all over Canada and the US. Stephanie is also Host of "Haunted Hamilton's Ghost Stories"and Community Produer on The Cadillac Bill Show on Cable 14. She was also Co-Host & Producer of "The Haunted Hamilton Radio Show" on 93.3 FM CFMU. Stephanie has appeared on OLN's "Creepy Canada" and YTV's "Ghost Trackers", and many other paranormal and historical TV Shows, both locally and internationally.
----------------------------------------------
WITH SPECIAL GUEST & MASTER OF CEREMONIES
Cadillac Bill
Host of The Cadillac Bill Show on Cable 14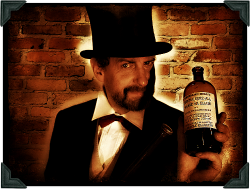 CADILLAC BILL is a long stemmed Texan weed from England. Creeping bent grass is also a long stemmed weed than grows throughout this planet. 
Sometime back in the last century, Bill moved to Canada from England. He studied film at the U.C.L.A. and animation at Sheridan College. His first band was named THE EDNA, MONA HOUSEWIFE DEATH BAND and lasted a creative but uneventful few years as Bill pursued his filmmaking years. In the late 80's, Bill moved in with an up and coming band called THE COWBOY JUNKIES and it was at this time that he put aside filmmaking to tell stories via music. In the dingy Junkies practice space and with upset neighbors complaining about the noise; THE CREEPING BENT soon sprouted and by 1990 had bloomed, flowerlessly into the long twisted weed that it now is.
The Cadillac Bill Show on YouTube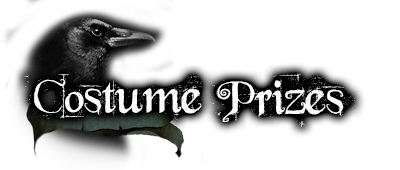 The event is a Costume Ball. We encourage people to come dressed up in costume as this is the theme of the evening.
There are amazing prizes for the best costumes.
Prizes are as follows:
Best Overall Costume
Best Couple
Best Group Theme (3 or more)
Most Unique/Bizarre Costume
Scariest Costume
Sexiest Costume
... and Honourable Mention prizes too!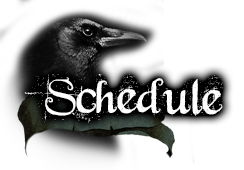 8:00 - 9:00pm
Welcome Reception
9:15pm

BACK BY POUPLAR DEMAND!
Scarlet Black
Fire Artist



Scarlet Black is an award winning fire artist who is taking fire arts to the next level. Apart of IlluminAir Entertainment, Scarlet has performed throughout Toronto in such venues as Dundass Square, The Opera House, The Pantages Hotel and her fire has been featured in Digital Dreams, Food network Canada and IlluminAir's Nerdgasm. From cutting edge danger acts to mesmerizing circus arts, Scarlet will Light up your night.
www.Scarlet-Black.com

Fire Fan Photo:


Chris Hutcheson, Photographer // Anka Schwarz, Hair // Natasha Kudashkina, Make-up

9:30pm - 1:00am

TIME TO DANCE! with a HUGE 20 foot Video Dance Screen and State of the Art Lighting and Fog!!

Cold Buffet & Desserts served

With two Cash Bars available during the evening

1:00 am

Costume Prizes Awarded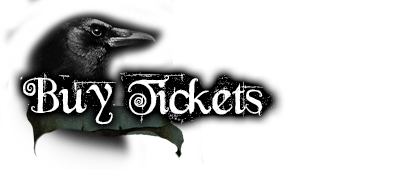 AVOID DISAPPOINTMENT!
Tickets are on a first-come, first-served basis and WE ALWAYS SELL OUT!
The only way to guarantee your tickets is to purchase them in advance below!
GET YOUR TICKETS NOW!
Here's how to get your tickets: